The Poet: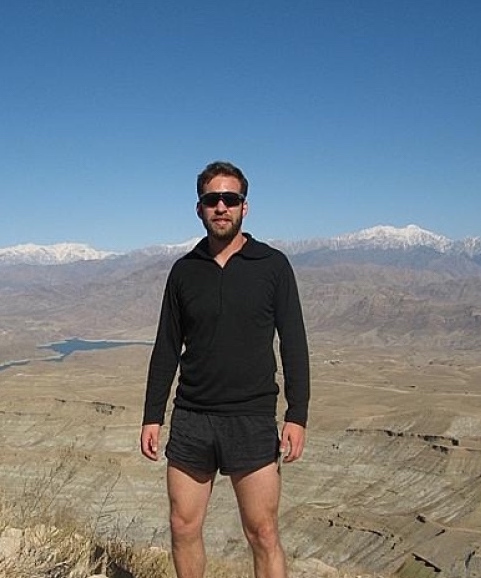 Ryan Stovall is a former adventurer, world traveler, and Green Beret, twice decorated for valor and awarded two Purple Hearts. His poetry, short fiction, and creative nonfiction can be found in numerous anthologies and journals, and on his blog at ryanstovall.com. Having completed one Master of Fine Arts (MFA) degree through Fairfield University in 2021, in 2022 he began taking classes towards a second MFA through Lesley University's low-residency writing program. He recently finished a first draft of a fiction novel, and hopes to have it placed for publication within the next two years. Ryan, a University of Maine alumnus (class of 2018), lives in Phillips, Maine, with his wife and three kids. Black Snowflakes Smothering A Torch is his first book.
The Book: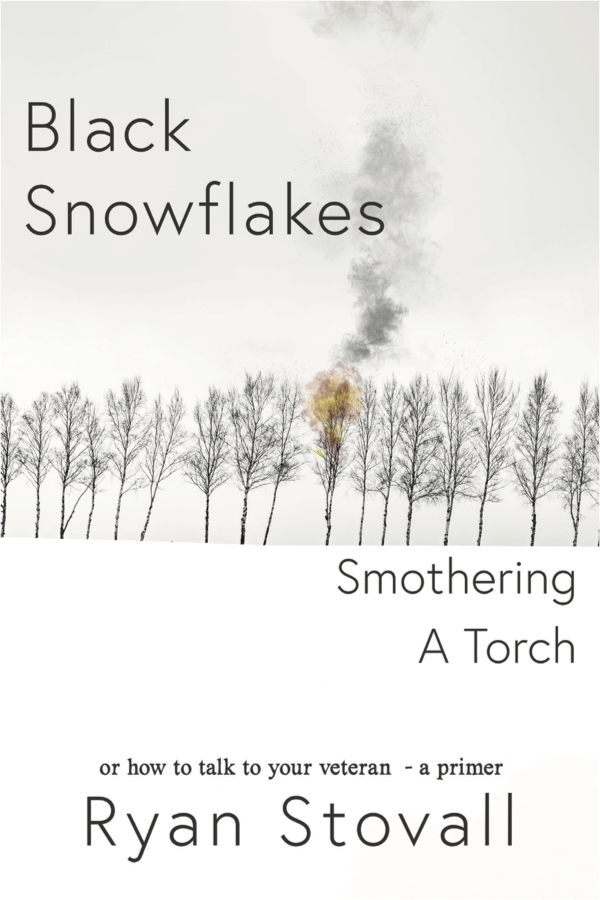 "Beautiful, brutal, and moving, Ryan Stovall's Black Snowflakes is critical reading from a perspective that is almost never articulated with such astonishing raw honesty."
–Phil Klay, National Book Award winning author of Redeployment
"Ryan Stovall's debut collection is both confession and accusation. Joke and sometimes bitter punch line. While the poems set out to educate the lay reader on how to talk to their veteran, they also service cathartic self-excavation. When Stovall writes, 'So trembling I begin my work at this new cure / knowing no more of singing / than a leaf knows of frost' he marks a route for veterans learning to speak to themselves again."
–Graham Barnhart, The War Makes Everyone Lonely
"To raise the imaginative stakes so that they pierce the rhetorical stakes in America's recent, literally far-fetched wars takes an emotional determination that if not off-the-charts is pushing very, very hard. That would be Ryan Stovall's 'primer,' a book of poems leaving no room for the poet to hide nor the reader who undertakes these powerful, relentless, troubling yet enthralling pages. The title poem is a flat-out tour-de-force, a voice that will be heard and will not let go, that aims to cut through the sanctimony, hypocrisy, indifference and bluster that deny the reality of going-to-war and returning-from-war and that testifies to one man's dedication to write well and truly and go on, aware that "going on" is one more euphemism. This 'primer' is epic in its awareness of all the complicity that war requires.
–Baron Wormser, Tom o' Vietnam